Claire Hayek becomes ARTISTI board administrator
Artisti is pleased to announce that on February 1, 2018, its sole shareholder appointed Claire Hayek as Artisti administrator.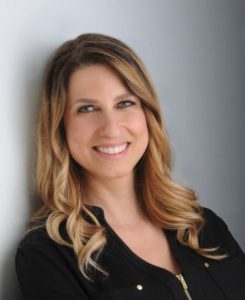 A singer-songwriter, entrepreneur and engineer, Claire Hayek's passion for music is the driving force behind her versatile and successful career.
Her album «Intention» (2008) was among the top five most requested 'Indie' artists on Women of Substance radio, based in California. Many of her songs were featured in renowned television shows such as «Dance moms» and «Raising Sextuplets». The track If Only I was chosen to be part of the second volume of Violet Femmes released in March 2009.
Claire (Coco) Hayek's music includes the dance hits Analemma, I Will Follow You (2010) and Miss You (2011). She is also a member of the Québécois world music group L'Esprit des Vents, that has two albums under its belt. The women drumming group pays tribute to the rich first nations culture with an undeniable success in Quebec and the United States.
Claire, an entrepreneur at heart, completed her executive masters of business administration at McGill-HEC Montréal in 2015 and launched her own animation and team-building company MSP to inspire innovation in the corporate world through art and music.
Between her multifaceted career and her passion for music, Claire Hayek remains a citizen of the world. Aware of the challenges humanity is faced with, the artist and environmentalist, supports two non-profit organizations dear to her heart. She presides the board of GaïaPresse (environmental media) and is an administrator on the board of Soverdi (Société de verdissement de Montréal). It's her way of giving back to others what life has offered her.
A heart as big as the world. An overwhelming energy. An undeniable talent. As Claire simply puts it, music is and will always be her lifeblood.
Artisti thanks this artist, who is an author-songwriter, engineer and entrepreneur, for accepting to get involved, in addition to his many projects, with performing artists in the music industry. See the board of administrators.