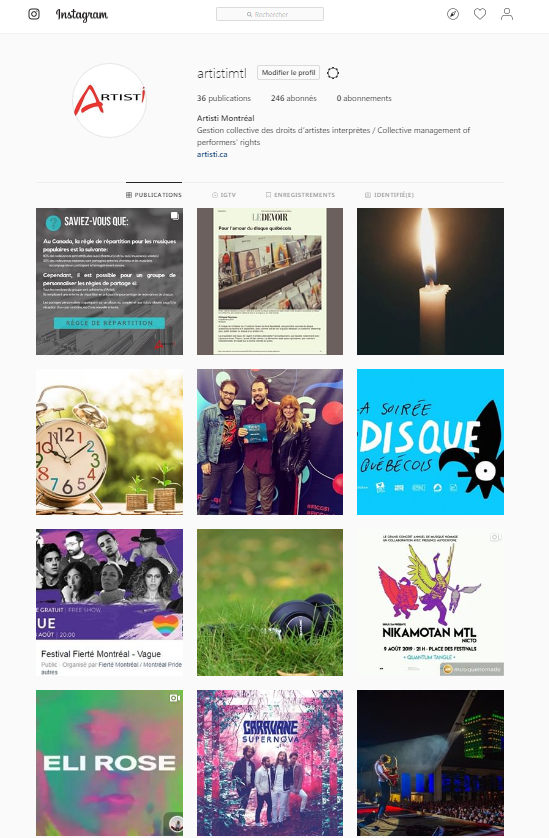 New communications tools: Tell us about yourself!
On the advice of its communications and marketing committee, Artisti has created a LinkedIn page and an Instagram account. Now you can stay on top of the latest news about your collecting society by following us using the following hashtags:
#ArtistiMtl
#DroitsDinterprètes / #PerformersRights
In addition to these tools, Artisti would like its newsletter to serve as a showcase, and we therefore invite you to share the release dates of your singles, EPs or albums along with a link to your artist page. Starting now, you can share your information by contacting eboisvert@artisti.ca.
The communications and marketing committee consists of directors and members France D'Amour (Chairperson of the Board of Directors), Sophie Prégent (Vice-Chair), Claire Hayek (director) and Claudia Laurin (member), as well as Artisti employees.