Artisti in Ottawa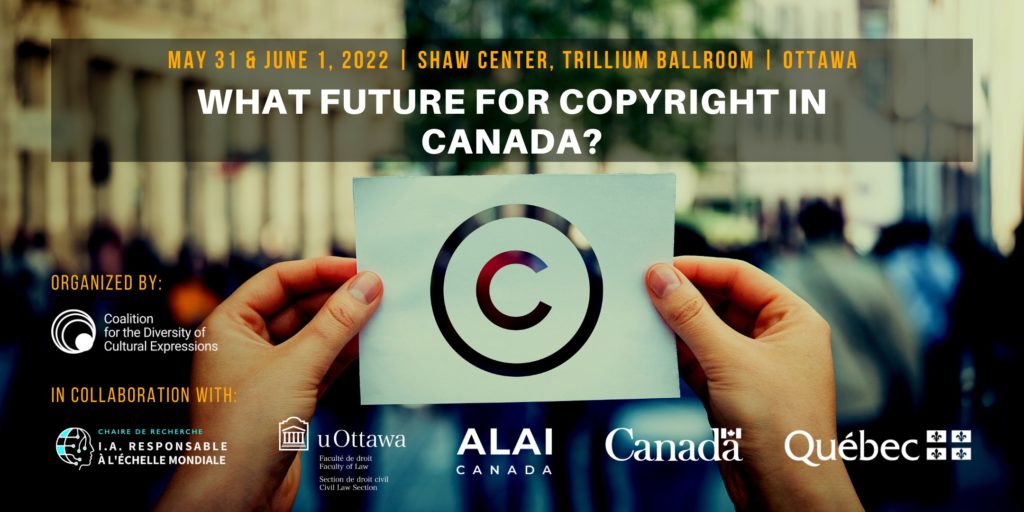 On May 31, the President of Artisti, France d'Amour, will be in Ottawa as part of the Conference on the future of copyright in Canada organized by the Coalition for the Diversity of Cultural Expressions (CDCE). She will take part in a panel on the theme of copyright and diversity of cultural expressions, alongside other professionals from the Canadian creative community such as Luc Dionne and Jordan Officer.
France will share her perspective as a performer on the importance of copyright, and will also defend Artisti's positions on the imperative reforms of copyright law, so that it contributes to maintaining the Canadian cultural importance and diversity, to the benefit of Canadians performers.
Whether it is the reform of the private copying regime, the extension of equitable remuneration to cinema or television broadcasts, or even the essential clarifications to ensure the payment of equitable remuneration royalties for streaming, these are all fights that Artisti wishes to bring in front of public institutions!
See the full conference program :