New appointments: Sébastien Boucher and Sébastien Lacombe become Artisti directors
Artisti has the pleasure of announcing that on october 18, its sole shareholder appointed Sébastien Boucher and Sébastien Lacombe as directors.
Artisti thanks its artists for, in addition to their many other projects, having accepted to be involved with singers-songwriters in the music sector.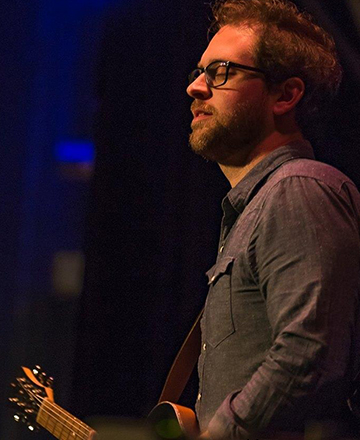 Photo : Gabrielle Bissonnette
A professional musician and teacher for more than 10 years, Sébastien Boucher holds a Bachelor's degree in Jazz Studies and a Master's degree in Education. He is currently a doctoral candidate in education and his research focuses on reflective practice in training popular musicians. Specifically, he is interested in how music teachers can intervene to support and encourage musicians-in-training to integrate an autonomous and self-critical professional development approach into their musical practice.
Working as an instrumentalist, music director, arranger and director for several years, he has had the opportunity to perform in shows or studios alongside a range of renowned artists such as Shauit, La Bronze, Dubmatic, Willis Pride, Dominica Son-Aimé, Marie-Eve Fournier, Patrick Lehman and Valérie Daure to name a few. He is also active in the Key of Groove and Gros Soleil groups.
His career took him to the stage at major Canadian and international music festivals and events (Japan, South Korea, Chile, United States). In 2018, he offered his guitar playing to the artist Shauit, as part of the Apu peikussiakᵘ album, which won the prize for the best album in the native or francophone category at the Indigenous Music Awards. A few months earlier, he won first prize in the Concours de vulgarisation de la recherche en éducation. In 2011, he was awarded the Couler Jazz Award in Music by Concordia University.
For the years to come, he intends to use his influence within the academic community to revise the way of training young musicians and allow them to join in the current music world, which is still struggling to adapt to the changes affecting the industry for almost 20 years now.
11 directors
Artisiti directors define the direction of the collecting society and watch over their execution.
See the directors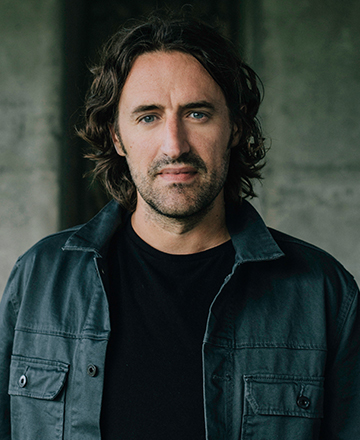 Photo : Katya Konioukhova
Sébastien Lacombe has made his mark as a singer-songwriter in Quebec for 13 years His first album, Comme au Cinéma, released in 2005, enjoyed a popular success with titles like Aquarium (1st position BDS correspondent) and Allez (top 10 BDS). In 2008, he launched his second album entitled Impressions Humaines and moved to third place on Espace Musique. Building on this success, he was invited to perform at the Francofolies de Montréal in the opening act for Stephan Eicher. This show was the beginning of a tour in Quebec, France and Switzerland.
Winner of the Ma Première Place des Arts contest in 2003 in the singer-songwriter category, Sacré-Talent at Radio-Canada in 2006, finalist for the 2006 Grand Prix de la relève Archambault, Sébastien Lacombe also participated in the tribute album to Joe Dassin Hi Joe!, published in 2006 and selling over 85,000 copies. There he again performed Le petit pain au chocolat.
In 2011, Sebastien took advantage of a one-year stay in Senegal to work on the texts and music of an upcoming album. He told of his adventures in the blog, Un Québécois à Dakar, at Radio-Canada.ca. Upon his return, he recorded his new pieces, with Pierre-Philippe Côté as the producer, and released Territoires in 2012: a mature and inspired album, praised by the critics.
The songs Mr Taximan, D'où je viens and Cette chanson est pour toi have been heard over radio waves in Quebec and elsewhere. The songwriter was also chosen as the Quebec representative for the 2012 Francophonie Summit in the Democratic Republic of Congo. The show was subsequently presented on the multicultural stage at the Francofolies de Montréal and at the Festival d'Été de Québec in 2013. Chosen as the Coup de coeur by European journalists at the FICG in 2012, and the choice of La Presse and Le Devoir during the summer of 2013, the Territoires show combined a mild and heartfelt folk with sunny African rhythms.
In total, more than 100 Territoires shows have been presented on 3 continents including at the Festival Saint-Germain en Laye, the Only French Festival in Paris and Dakar, the Coup de Coeur Francophone double concert with Albin de la Simone, all wrapped up with the France-Québec tour in 2015.
In 2016, he launched the album entitled Nous serons des Milliers, which he produced with the help of Peter Van Uytfanck and Erik West (West Trainz). It is an album that conveys more of a world accent while keeping a touch of folk melancholy on poetic and engaging texts. His songs Nous serons des milliers et Trop de soucis (French Public Radio's Prix Découverte) were a great success and a tour ensued, marked by an appearance at the Francofolies de Montréal and an opening act for Benjamin Biolay at the Festival Montréal en Lumières. For 3 years, Sebastien also played the character of Pink in the popular rock opera, The Wall Live Extravaganza. He has been the spokesperson for Show de la Faim since 2014, a benefit show that helps food banks in the Villeray district.
Sébastien Lacombe is a free, creative, and independent artist, open to the world.