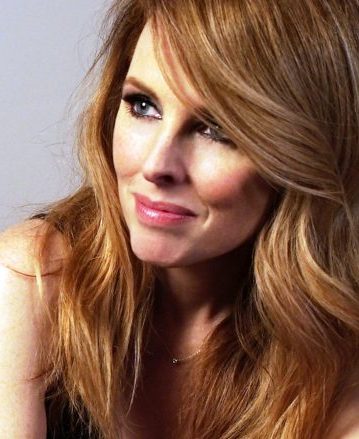 A stronger bond!
Dear members of Artisti,
I have recently been named Chairperson of the Board of Directors of Artisti and have begun to reflect upon the ways I could contribute to this collecting society of which I have been a member since the very beginning!
Artisti is the collecting society that has been administering my rights as a performer for more than 20 years. This means that as a "client" of Artisti, I can stand back and see how this collecting society has evolved over the years.
That being said, as a director of Artisti, I was also present at the Forum held on November 27, 2018, at the Artisti office and I listened to what was being said and took notes. I concluded that for the Board of Directors of Artisti, communication is necessary, even vital, to understand, progress and become stronger in face of the challenges that await us in the coming years.
I also understood that the thorny issue of royalties from our neighbours to the South (the royalties of SoundExchange and The Fund) was not unrelated to the fact that Artisti has communicated less lately.
Indeed, it is a file that has resulted in many conversations on Facebook and a deluge of requests sent to Artisti's small team (there are only seven).
It is important that Artisti be there to answer your questions, to inform you of the gains we are making to improve the artists' future, as well as the battles we are waging to ensure the continuity of performers' rights!
If a first step was to modernize the website of Artisti, in autumn 2018, the second was to inaugurate the "Artisti Forums", the first of which took place last November.
But there's still a lot to do!
Here are a number of things that need to be evaluated to improve this communication. For example, we have to determine if we want:
Newsletters or more frequent columns?
Increased presence on social networks: Facebook, Twitter, Instagram, Linkedin?
Increased presence in the field during events?
Podcasts?
The other crucial question is to see how it is possible to provide the human and material resources needed to ensure a sustained and constant dialogue with the members.
Finally, many other issues also arise:
For example, some people ask for more frequent newsletters while others say that it is useless to send any because they do not read them …
Others ask for more communication through social networks without even following their society …
Conclusion: not only must we begin the reflection but it must be done with this main concern: the members of this collecting society. Indeed, one of Artisti's goals for 2019 is to reinforce the bond  with its members, it seems that the main focus will be to communicate more effectively with them.
That is why Artisti has decided to set up a committee dedicated to communication, in which the following directors are already involved: Claire Hayek, Claudia Laurin, Sophie Prégent and myself.
The work will begin very soon, and if you have ideas to communicate to us, do not hesitate to let us know at info@artisti.ca
We look forward to hearing from you and to inform you of developments in this area.
France D'Amour
Chairperson of the Board