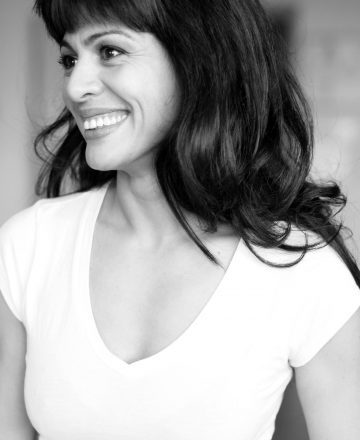 New Appointment: Tania Kontoyanni Become Artisti Director
Artisti has the pleasure of announcing that on April 8, 2019, its sole shareholder appointed Tania Kontoyanni as director
Artisti thanks its artist for, in addition to her many other projects, having accepted to be involved with singers-songwriters in the music sector.
About Tania :
Tania Kontoyanni's artistic activities are mainly divided between her engagements as an actress for theater, film and television, and her narration for children's stories and audiobooks on topics such as philosophy and personal development.
A member of Artisti since the early 2000s, Tania has worked with artists in the music industry for more than fifteen years. She holds a Bachelor's degree in Business Administration and a diploma from the Conservatory of Dramatic Arts in Montreal, and is frequently sought after by various television and radio programs, particularly because of her rich cultural background.
She is also very active in educational and corporate environments where she hosts conferences on the themes of societal engagement and cultural pluralism.
11 directors
Artisiti directors define the direction of the collecting society and watch over their execution.
See the directors